Seaward Electronics, is a designer and manufacturer of integrated circuits, specialising in analogue and mixed-signal circuits.
Seaward has successfully developed a wide range of power management chips to meet the needs of its customers in various electronic sectors such as desktop and laptop computers, USB devices, mobile phones, digital cameras, battery chargers, DVD players, motherboards, switch mode power supplies, etc.

Seaward's products are competitive and offer excellent performance.
With offices in Beijing, Taipei and San Francisco, Seaward can offer efficient support from design to manufacture on a global level.

Seaward's products are now widely used in major industries in the Pacific region, including customers in Israel, Thailand and Canada.

With excellent contacts in Silicon Valley and strong R&D bases in Beijing and Taipei, Seaward can provide timely products with strong performance and cost-effective solutions for customers worldwide.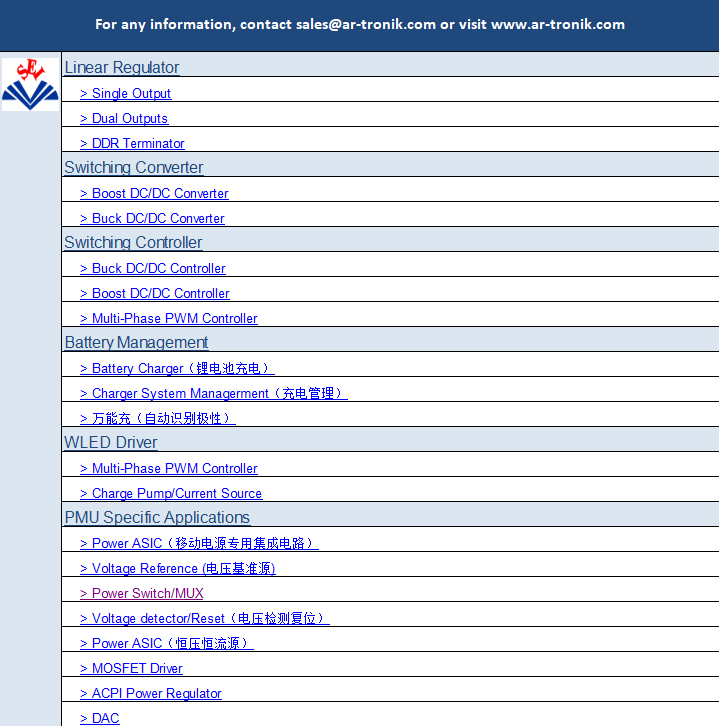 Seaward products selection guide
Send the download link to: